About Dr. Markos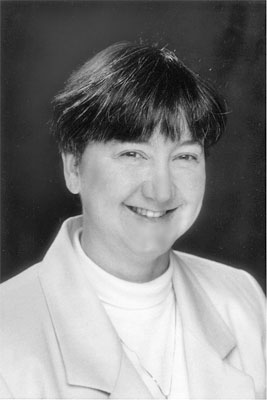 Dr. Charia "Cheri" Markos, D.C.
Profile
Dr. Cheri Markos (Charia Markos) is a profiled doctor and has been featured in the Multiple Sclerosis Association of King County Contact newsletter.

Education
Graduated from WSCC in 1996. Also attended: Slippery Rock University. Additional degrees: B.S. Health, Phys Ed, Recreation and Pre-Physical Therapy, Certified Chiropractic Extremity Practitioner, Southwest Washington School of Massage.

Honors
National Entertainment Conference Student Instructor
1974 & 1975 (outdoor recreation)

Memberships
Washington State Chiropractic Association
North City Business Association, Board Member

Chiropractic Techniques
Diversified
Extremity Manipulating and Adjusting
Activator Methods
Flexion-Distraction
Sacral Occipital Technique
Manual Adjusting
Advanced BioStructural Correction
Cranial
Percussor Instrument
Soft Tissue Manipulation

Specialties
Full Spine
Extremities
Carpal Tunnel
Whiplash
Laser Treatments
Geriatrics
Family Practice
Fibromyalgia
Plantar Fasciitis
Rib Pain
Low Back Pain
Sciatica
Posture, Rehabilitation & Exercise


Serving the greater Seattle WA area including: Seattle, Everett, Shoreline, Lake Forest Park,
Edmonds, Mountlake Terrace, North City, Kenmore, Bothell, Kirkland, Brier, Lynwood, Richmond Beach,
Richmond Highlands, Mill Creek, including zip codes: 98155, 98177 and 98133.